November 25, 2022
Help wanted: The reality of being a "successful" local business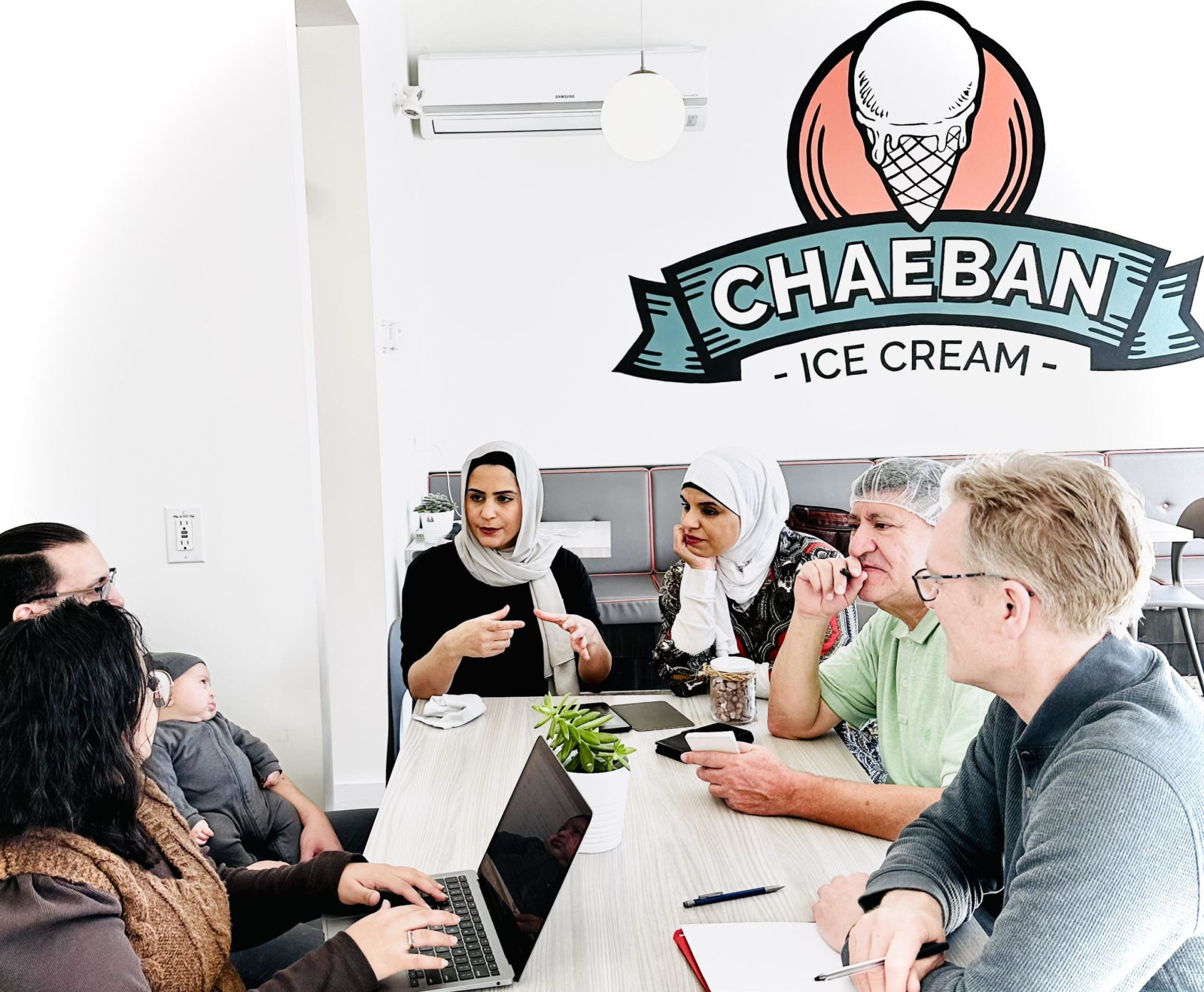 By Darryl Stewart
You would think that being awarded the best ice cream in Canada, and named Sobeys top local supplier, as well as the other stories that have been out about us lately would make sales come easy. It has certainly helped, but it doesn't allow us to coast.
The annual big dip in ice cream sales as the cold hits is upon us, and it's happening the same time as the cost for operations is going up. We are also working very hard to increase our cheese sales to pay for the new equipment and added team needed to make quality cheese in our little plant.
What are we to do when the good word is out but the customers aren't in? For us, after five years of running our local business, the answer has always been to face reality, make a plan together, and go for it. So, our team meeting last week went something like this:
Joseph said, "We need more cheese sales! Let's meet with every Greek restaurant in town to let them know about our 11 kg foodservice size of Chaeban premium feta!"
Enas said, "We need more people to come to the store! I've got an idea to keep Winnipeggers warm the entire winter and it involves hot chocolate. And pie!"
Daham asked, "Is there anything we don't need more sales of?"
Zainab replied, "We don't need more sales of the Chocolate Chip Cookie Dough flavour we are about to launch, that was so hard to make I don't know if we can do it again! Let's continue to make the premium flavours our customers love!"
Moses said, "Burp!"
(Before you think Moses is rude, you should know Moses is a two-month-old and is with us every day now in order to get his own special dairy formula every few hours from his mom!)
We have also learned how helpful and supportive people can be if you put your need out there.  So here goes!  If you want to help our local business, there are a few ways:
Get out of the house this winter and come see us at the cafe. We are open this winter from noon to 10 p.m. with some seasonal changes:
Enas and her team have figured out how to infuse hot chocolate with our award-winning ice cream.
We will be serving MJ's and Hildegard's pies by the slice — with ice cream of course!
We have a full coffee and tea menu in place.
We have put playing cards on every table and board games on the shelves.
We want to be a warm place for people to come spend a cold Winnipeg night not just be thought of as a summer ice cream joint. Make sure you leave with a pint of ice cream or a tub of cheese.
2. Purchase our Feta (firm, soft, or goat), Ricotta, Mascarpone, or Labneh from Sobeys, Safeway, Co-op, Vic's, Deluca's and other local retailers or from our store on Osborne
3. Let us know your favourite restaurant that uses Feta cheese, so we can go talk to them.
4. Sign up for our local food club and get our ice cream, cheese, and other great local products conveniently delivered to your door each month. Or give a three, six, or twelve month-subscription as a gift this holiday season.
Thanks for making us part of your life!
Love
Zainab, Joseph, and Darryl – and Moses 😊
---